What is Analytics & Reporting?
In the world of digital marketing, data is known as a core principle to guide and plan every business strategy. As data becomes more accurate and comprehensive, analysis and reporting will be able to show important information more clearly.
We use industry-leading tools but translate into suitable approach to help you understand the true meaning behind these numbers leading to the greater success in your campaign.
What does Analytics & Reporting tell you?
Data lets the numbers speak for themselves. Any form of graphs whether in columns, rows or charts represent their own meaning, reflecting the issues of the business. However, to be able to understand and analyse the data properly requires wise interpretation and in-depth market understanding.
At TwoK, we deliver practical solutions and tactics that align with key elements of your digital strategy, including execution:
Keyword Ranking
As Spend
Review
Ad Impressions
Cost Per Click
Cost Per Conversion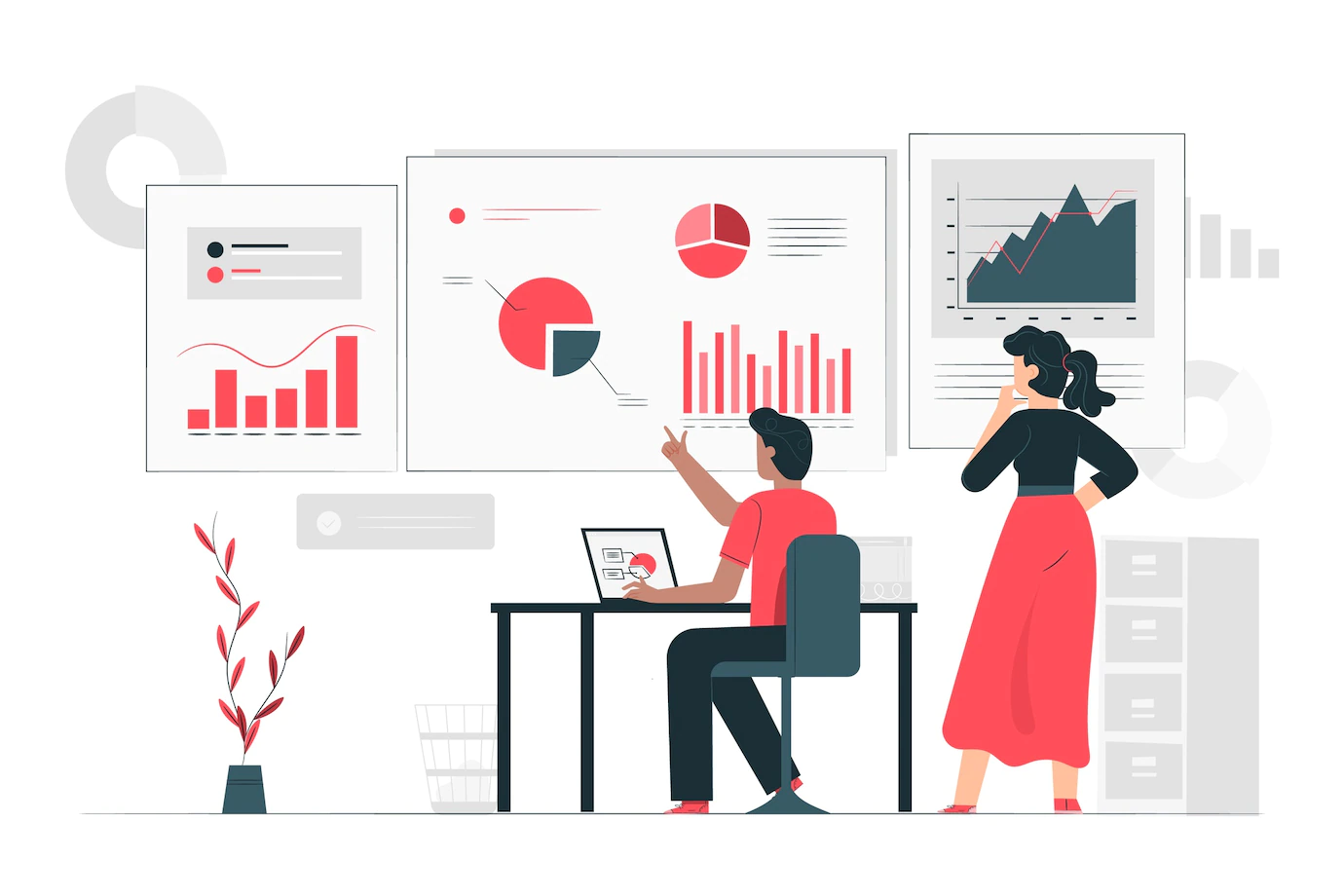 Reason
Why Choose TwoK as Your Agency Partner?
When you work with the highly experienced digital marketing experts at TwoK, you can expect:
Honesty
Our relationships are built on trust. Each member of our team will be forthright with you. We'll answer your questions, address your concerns, and be upfront if we need to research something and get back to you.
Detail
The reports we provide will include high-level information as well as the important details that matter for your business.
Diligence
We are plugged into the conditions of your market. If you're outperforming the competition, we look at data to understand how we can continue or improve that trend. If there is room for improvement, we analyze the metrics to see what your competitors are doing – then develop strategies so you can do better.
Efficiency
One of the biggest reasons clients leave any agency is wastefulness. You might have had previous agencies waste your time, your money, or both. We take pride in maximizing our talent and time to give you the greatest value for your marketing dollar.
We Take You from Analysis to Action
Our talented team of digital marketing experts can connect your analytics with a comprehensive suite of marketing solutions, including:
Website Design & Development
Visual Design & Branding
SEO
Pay Per Click
Social Media
Digital Advertising
Conversion Optimization
Ready To Grow Your Business?
Contact us to work with a results-driven digital marketing agency.