Application Design and Development
The most important criteria of developing an affective app is to build it with a solid purpose. The app must follow with tools, process and meet your requirements.
Solid Digital brings a proven method to help clients gain clarity around their requirements, their users, and the technology required to bring their ideas to reality. We're unique because our Solid Digital matches a strong development team with an award-winning creative team that focuses on UI/UX and your brand. We believe that an application should not only be built with high quality code but it should be a balance of representing your brand, looking nice and intuitive.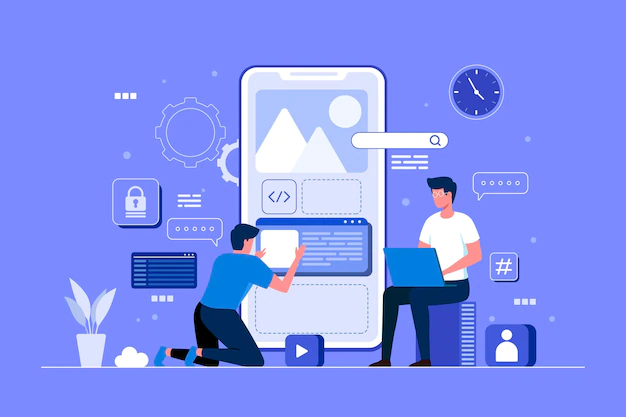 Applications Designed for the people who use them, on any type of device
We believe and work for customer-centric. We let the customers tell us what they need and design the app accordingly. No matter on a mobile devices, laptop, desktop, TV, our team works tirelessly to keep up with the latest research and
Product Strategy
Prototypes & Brainstorming
Application Design, UI/UX
User Testing
Why choose TwoK for your App Design & Development?
There are endless options for programming languages, frameworks, and cloud platforms. It can take days, months even years depend on the understanding of the team to the customer's request to build up an app. However, it might or might not effective after a long period of time of using it because the lack of profession and experts. We provide full-stack development services paired with strong best practices and DevOps automation.
We work smart but dive in any problem deeply to see not only the current issue is but how it will affect the overall system, what should works the best not what takes time the most. With our experience, we approach the problem quickly, solve it efficiently, and iterating over time is the key to success.
Progressive Web Apps / Single Page Web Apps
Full Stack Development with Modern Frameworks
Source Control (Git)
Automation & DevOps
Amazon Web Services (AWS)
Ready To Grow Your Business?
Contact us to work with a results-driven digital marketing agency.